Je suis né en 1960.
Photographe professionnel depuis 30 ans
I was born in 1960.
Professional photographer for 30 years
Spécialisé en natures mortes de studio, j'aime construire une lumière sur un objet, trouver un angle, élaborer une ambiance où la retouche et le dessin se mêlent,
plus particulièrement les univers de la joaillerie, de l'horlogerie, des parfums et des accessoires de mode.
Specializing in studio still lifes, I like to build a light on an object, to find an angle, to develop an atmosphere where retouching and drawing mingle,
Particularly the world of jewelery, watches, perfumes and fashion accessories.
L'écoute et le travail pour des créateurs, directeurs artistiques, graphistes, agences, acheteurs d'art, m'ont permis d'acquérir des références avec des marques de luxe comme :
L'Oreal, Helena Rubinstein, Buccellati,
JWT
, De Beers, Cartier, Nina Ricci.
The listening and the work for creators, artistic directors, graphic designers, agencies, art buyers, allowed me to acquire references with luxury brands such as:
L'Oreal, Helena Rubinstein, Buccellati,
JWT
, De Beers, Cartier, Nina Ricci.
En parallèle, j'ai réalisé un livre de photographies et de textes sur une rivière Corse, source d'un itinéraire personnel, initiatique et graphique, vous pouvez découvrir une interview et des extraits photograhiques ici :
In parallel, I realized a book of photographs and texts on a Corsican river, source of a personal itinerary, initiatory and graphic, you can discover an interview and extracts photograhic here :
TV
:
Sera Inseme
FR3
Via Stella
"":
http://www.pascalluciani.com/video
Photos
:
"":
http://www.pascalluciani.com/album/le-fleuve#1
Shop
"":
https://pascalluciani.bigcartel.com/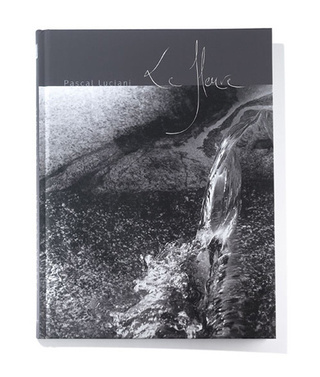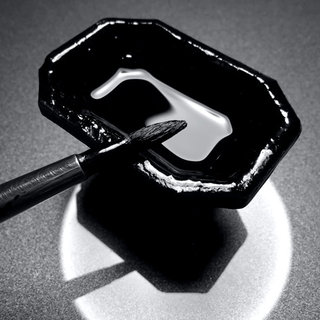 Depuis l'enfance, j'ai toujours aimé dessiner, cela m'a beaucoup apporté pour la création et la proposition de fonds photos, la retouche et le contrôle de l'image finale.
Aujourd'hui je mèle les deux passions,
le travail au pinceau traditionnel, pour rechercher le mouvement libre sur papier et la photographie pour sa mise en lumière de l'encre et de la matière.
Since childhood, I have always liked to draw, it brought me a lot for the creation and proposal of photos, backgrounds creation, editing and control of the final image.Today I mix the two passions,
The traditional brushwork, to search for the free movement on paper and the photograph for its light on the ink and the texture.